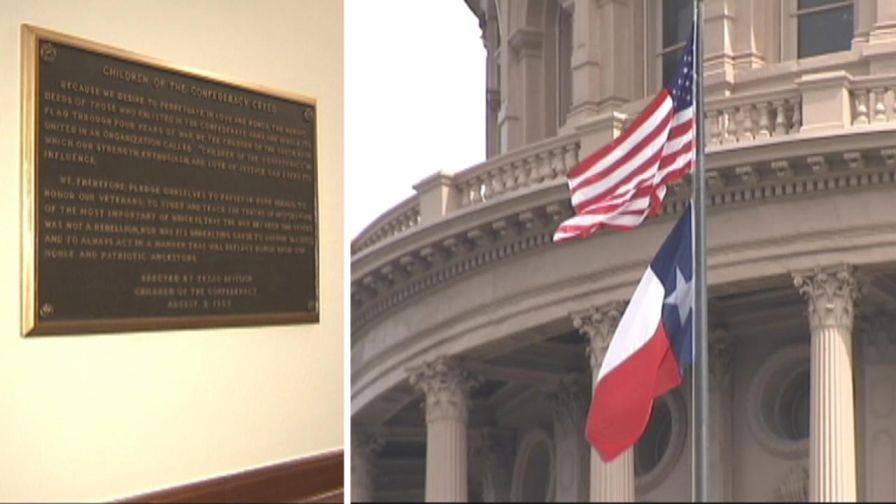 Could the movement to purge Texas of Confederate symbols and monuments result in changing the name of its capital?
A report released by Austin's Equity Office last week suggests renaming Austin and rechristening a number of other streets, markers and parks that honor the Confederacy.
Stephen F. Austin, known as the "father of Texas," opposed an attempt by Mexico to ban slavery in the province of Tejas and said that if slaves were freed, they would turn into "vagabonds, a nuisance and a menace," the Austin American-Statesman reports.
The report also lists other locales to possibly be renamed, including Pease Park, the Bouldin Creek neighborhood, Barton Springs and 10 streets named for William Barton—a slave owner who was known as the "Daniel Boone of Texas."
However, all of these are only suggestions and renaming the city of Austin was included in a lower list of "assets for secondary review" in the report.
Across the U.S., communities have debated the merits of renaming streets and relocating monuments — with some saying the U.S. should not honor the Confederacy and others saying that history is being erased. In total, more than 30 cities have relocated or removed Confederate markers in recent years.
The Austin City Council renamed Robert E. Lee Road as Azie Morton Road — Morton was the first and only African-American to serve as U.S. Treasurer — and Jeff Davis Avenue is now known as William Holland Avenue.
The new report acknowledges the controversy that has surrounded these decisions and asks "what's next and where do we stop?"
Any changes to road names would require public hearings and action from the City Council.
A change to the city's name could require an election, the newspaper reports, since "Austin" would have to be struck from the city charter and replaced.
A marker for the Confederate States of America at Congress Avenue and Cesar Chavez Street would been approval from the Texas Historical Commission and the Travis County Historical Commission in order to be removed.
The report notes at its conclusion that "societal values are fluid, and they can be and are different today" compared to when the city made choices to honor the Confederacy with these street names and markers.
"It is also important to acknowledge that nearly all monuments to the Confederacy and its leaders were erected without a true democratic process. People of color often had no voice and no opportunity to raise concerns about the city's decision to honor Confederate leaders."